'I click my fingers,' the deep scratchy voice says, 'and everyone around us dies.'
Since his best friend died Sam has had regular nightmares. But the day after a particularly vivid one, a chain of frightening events begins when he's wide awake. A helicopter lands at his school, and men in camouflage storm the place – looking for Sam. With two other teenagers, Sam is being kidnapped, and it his dreams which have him tagged as something special. Just how special he is, Sam learns in the days which follow. He and his ability to true dream are linked to an ancient prophesy. If he's to believe what he's told, he could be the key to saving the whole world.
The Last Thirteen is an action packed new series set in a near-future where mysterious opposing forces battle for control of knowledge and power, and the solution may rest with a group of teens who have never met. There are twists and lots happening, along with a chance to get to know the main character, Sam, and some of the supporting cast who we sense may feature more in future instalments of the series.
Well paced and intriguing, this is a series which will appeal to upper primary and lower secondary aged readers.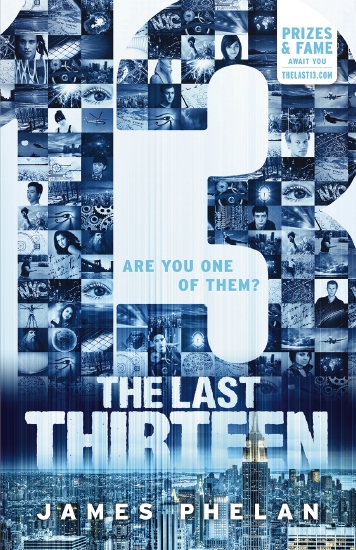 The Last Thirteen: Book One, by James Phelan
Scholastic, 2013
ISBN 9781742831848
Available from good bookstores and online.