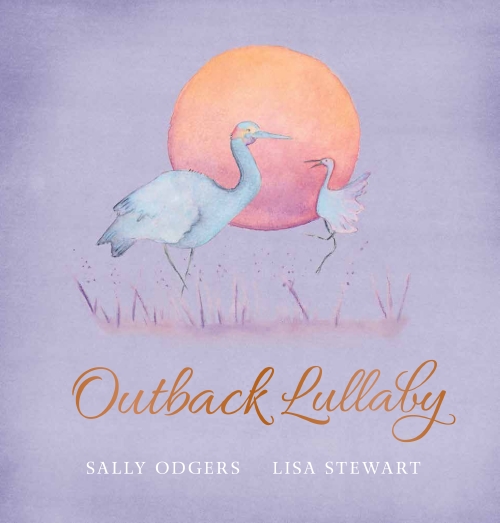 As the sunset spreads it gow
Little brolga's dancing slow.
The outback hums with twilight sounds
Numbat dreams of termite mounds.
As the sun goes down, desert babies get ready to sleep – quolls cuddled up in dens, frilled-neck lixards hidden in mulga trees and emu chicks snuggled with their father in their nest.
In gentle rhyming text, youngsters are taken through the outback as desert critters prepare for sleep before being invited to close their eyes to dream of outback lullabies
Perfect for bedtime, Outback Lullaby is the third lullaby title from the team of Odgers and Stewart and is perfect for babies and toddlers.
Outback Lullaby, by Sally ODgers & Lisa Stewart
Scholastic, 2016
ISBN 9781760276485