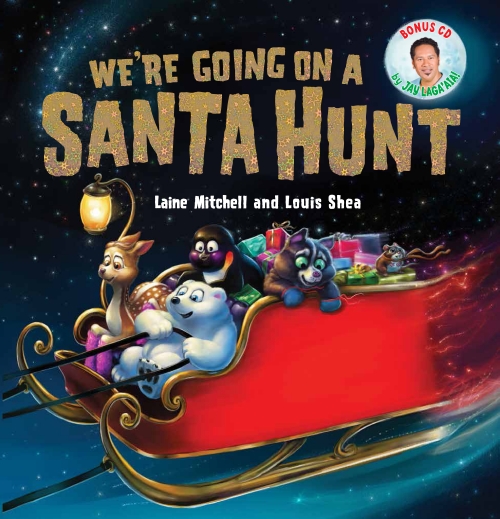 We're going on a Santa hunt.
We're going to find the jolly one!
I can't wait. Presents for you and me!
Five animals – a polar bear, deer, mouse, penguin and dog – have written letters to Santa. Now they are off to deliver them – racing through a tunnel, swishing through trees, bouncing through Santa's workshop. But, when they find Santa, they realise they need to get home quickly, so that they are in bed before he delivers the presents.
Using the rhythm of the much loved 'Bear Hunt' rhyme, We're Going on a Santa Hunt is a rhyming Christmas offering which children will enjoy joining in with, made easier by the inclusion of a CD recording featuring Jay Laga-aia.
The illustrations are humorous and there is much here to entertain in the lead up to Christmas.
We're Going on a Santa Hunt, by Laine Mitchell & Louis Shea
Scholastic Books, 2015
ISBN 9781743626429