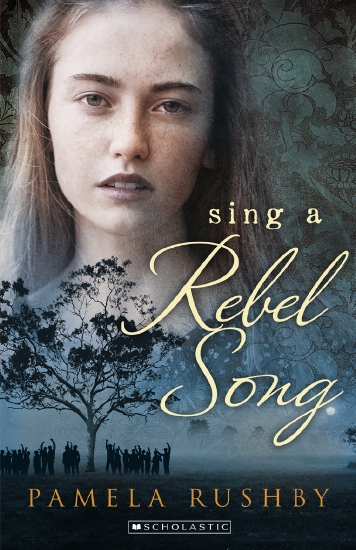 The men seemed to be having a vote. They raised their hands. Dad came back to Mr Callan. 'Every man here is a member of the Shearers Union,' he said. 'We have agreed that we can only shear under the verbal agreement of our union. If we sign your Shearing Agreement we will not be upholding the union. We'll be blacklegs.'
The men muttered angrily among themselves. 'We won't sign!' someone shouted.
Its 1891, and Maggie McAllister, whose dad is a shearer, gets a firsthand experience of one Australia's most dramatic events: the Shearer's Strike, where shearers fought for better pay and conditions and the pastoralists in turn tried to get them to work for less. While Maggie's Dad and his fellow workers strike, march and protest, Maggie and her mother help to report on events and distribute notices.
But Maggie's friends don't all agree with the strike – or with her actions. Her friend Clara is the daughter of a wealthy farmer, and her other friend Tom needs work to help support his family. It seems that friendship doesn't always survive. And for Maggie, witnessing the events of the strike make her aware that both sides have some valid viewpoints – and some questionable tactics.
Sing a Rebel Song is an exciting, moving account of the strike, and of the part one fictional character plays in it. It also provides an insight into Australian life in the late nineteenth century, and the birth of the union movement through an accessible story.
Rushby has a knack of making history come alive for young readers.
Sing a Rebel Song, by Pamela Rushby
Omnibus Books, 2015
ISBN 9781742991344