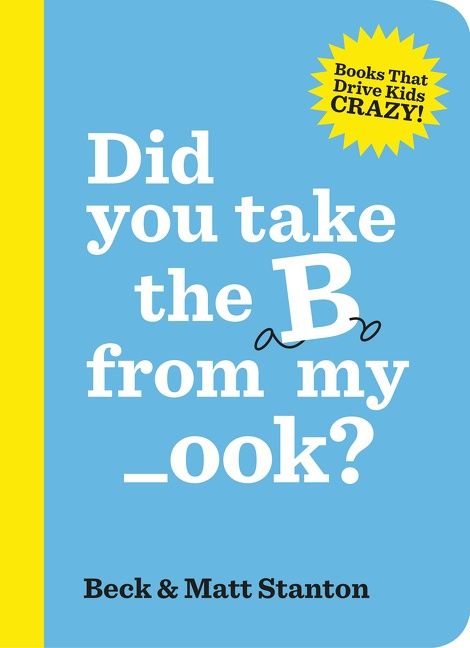 I think mt favourite letter has gone from this _ook!
Let's check!
Designed to be read aloud to one or more children, Did You Take the B from My _ook? is an interactive offering which will have kids laughing and interjecting throughout. The reader, it seems, has sneezed the B from the bok in the arly pages, and so everyword that should begin with B is incomplete. There are _ulls, _eds, _alls and _utterflies aplenty – just no Bs to correctly pronounce them. The solution, it seems, is to have the listeners call out for B to come back.
Did You Take the B from My _ook? tags itself as a book that drives kids crazy, but it's mor elikely to make them laugh and want to join in with the tongue-twisting silliness of trying to say all those B words without the letter b.
With simple illustrations and a sturdy format, this is perfect for sharing in a school or child care setting as well as at home.
Did You Take the B from My _ook? , by Beck & Matt Stanton
ABC Books, 2016
ISBN 9780733334832