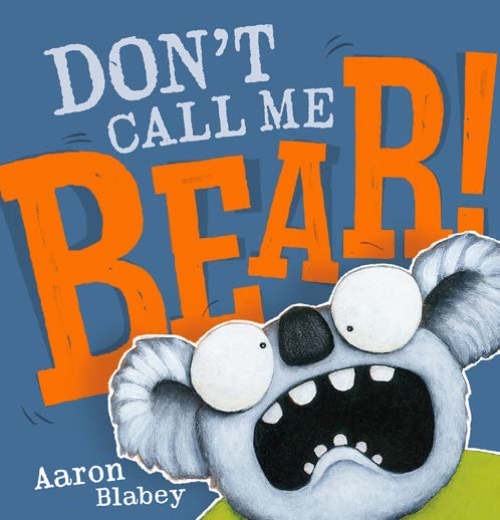 But if I got a dollar
every time you called me 'bear',
I tell you what – and no mistake –
I'd be a MILLIONAIRE.
Koala has had enough. Ever since European explorers first visited Australia, he has been called a bear. And he's sick of it. If those first explorers ahd done their research, they'd have known that koalas, like kangaroos and wombats, are marsupials.
Don't Call Me Bear! is a humorous rhyming picture book about Koala's frustration. There is a gently educational element, but really the focus is on humour, especially with the other marsupials concluding the book by telling Koala that he looks like a bear.
From the creator of books such as Pig the Pug and Piranhas Don't Eat Bananas, will be similarly enjoyed.
Don't Call Me Bear!, by Aaron Blabey
Scholastic, 2016
ISBN 9781760159849