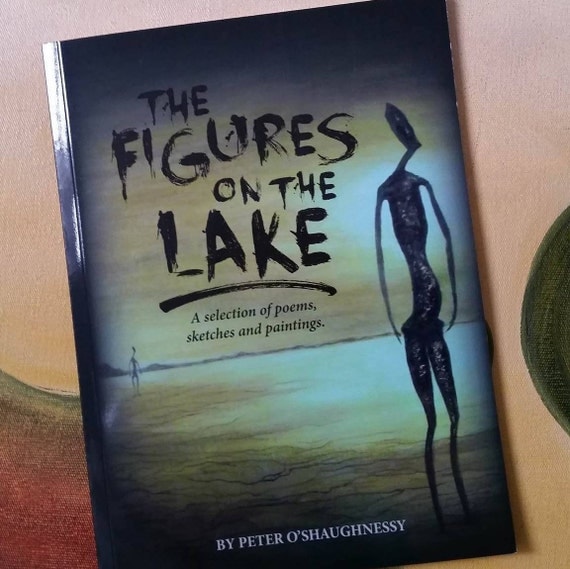 What are these ghostly figures?
Stark, angular and bright
against the salt lake's crystal surface
they disturb its blinding light…
Since 2003, a remote salt lake near Wiluna, in Western Australia, has hosted a set of sculptures installed, as part of the Perth Arts Festival's 5oth anniversary, by internationally renowned artist Antony (now Sir Antony) Gormley. based on the townsepople, the figures dot the crystal white sal lake and attract visitors from around the world, drawn to this remote part of the country to view and talk about art.
The Figures on the Lake a selection of poems, sketches and paintings recording and responding to the beauty of the figures. Artist and poet Peter O'Shaughnessy has visited the sculptures many times, and, following the success of an exhibitions of paintings interpreting the sculptures, was moved to produce a book honouring the sculptures and their story.
The idea of a series of art and poetry inspired by another series of artworks is a wonderful one, and the book is a delight to browse. Proceeds from sales of the book help to support cancer charities.
Available from the author, in Bunbury Western Australia, or through the Wilunatic Press Etsy Store.
The Figures on the Lake, by Peter O'Shaughnessy
Wilunatic Press, 2017
ISBN 9780648055914