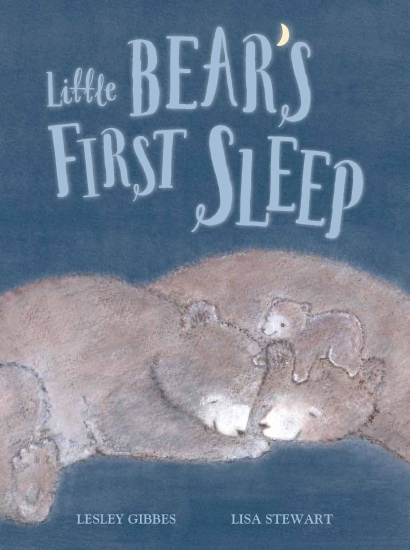 Maybe it would be soft like his mother's fur.
He waited with his legs curled high.
Maybe it would be firm like his father's hug.
he waited with his head tucked low.
Maybe it would be sweet like fresh woodland grass.
Little Bear waited and waited…nothing happened.
Little Bear was awake.
It is time for Little Bear's first big witer sleep. His moother and father fall asleep quickly, but Little Bear is wide awake. What will the big sleep feel like? And what will happen if he can't get to sleep? He tries all kinds of positions, but it is only when he snuggles in close to his parents that sleep finally finds him.
Little Bear's First Sleep is a gentle picture book story about – of course – bears, and sleep, but also about navigating rites of passage towards independence. With his parents asleep, Little Bear must solve his dilemma for himself, but it is with the knowledge that his aprents are close that he finally does so.
The illustrations, using soft colours in watercolour and gouache, are just beautiful, and teamed with the gentle text make this a lovely bedtime story.
Little Bear's First Sleep, by Lesely Gibbes & Lisa Stewart
Scholastic Australia, 2016
ISBN 9781743624012