Every now and then Ava thought about taking Angus away on a great adventure. Maybe to cross the vast, roasting African deserts in a camel train; travel the frigid Arctic Circle in a sled; or to see the wide prairies of America where the buffalo roam.
But it would be just too dangerous, she decided.
Ava Anne Appleton lives with her parents Anne and Alan, and her dog Angus, in Australia Avenue. Everything in her life is A_OK and that suits her just fine. She likes everything to be neat, orderly and predictable. Then her father surprises her by turning up in a motorhome and announcing that the family will spend a whole year living in it and travelling wherever fancy takes them. Ava is horrified. What will happen to her orderly way of doing things?
Accidental Adventurer is the first in a new series from author and comedian Wendy Harmer. Easy to read, but with plenty happening, the book will suit junior primary readers who are becoming acquainted with the novel format. Each chapter is complemented by one or two grey scale illustrations and the design of the book is visually appealing. Most importantly, though, the story is fun and engaging, leaving readers eager to see where Ava's adventures will take her in future instalments.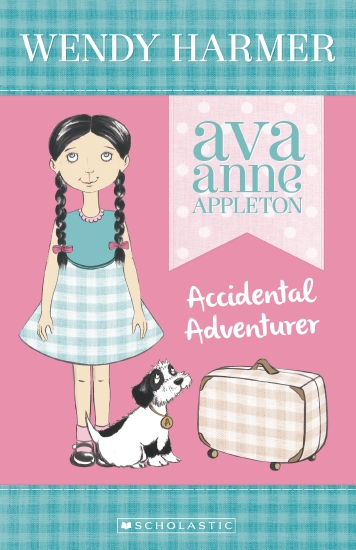 Accidental Adventurer, by Wendy Harmer
Scholastic, 2013
ISBN 9781742838755
Available from good bookstores or online.